Diets
BACON AND AVOCADO MACARONI SALAD
**The pictures below are only for references and may not reflect how it looks like in real life.

Ingredients:
1 packet of elbows pasta
5 slices of bacon, diced
2 avocados, halved, seeded, peeled and diced

For the Lemon Thyme Dressing:
3/4 cup mayonnaise
1/4 cup freshly squeezed lemon juice
1 & 1/2 tablespoons lemon zest
1 tablespoon sugar
1 teaspoon fresh thyme leaves
1/3 cup olive oil

Directions:
1. To make the dressing, combine mayonnaise, lemon juice, lemon zest, sugar and thyme in the bowl of a food processor; season with salt and pepper, to taste. With the motor running, add in the olive oil slowly until emulsified; set aside.
2. In a large pot of boiling salted water, cook pasta according to package instructions; drain well.
3. Heat a large skillet over medium high heat. Add bacon and cook until brown and crispy, about 6-8 minutes.
4. Transfer to a paper towel-lined plate to absorb excess oil.
5. In a large bowl, combine pasta, bacon, avocado, lemon-thyme dressing, salt and pepper.
6. Ready to serve!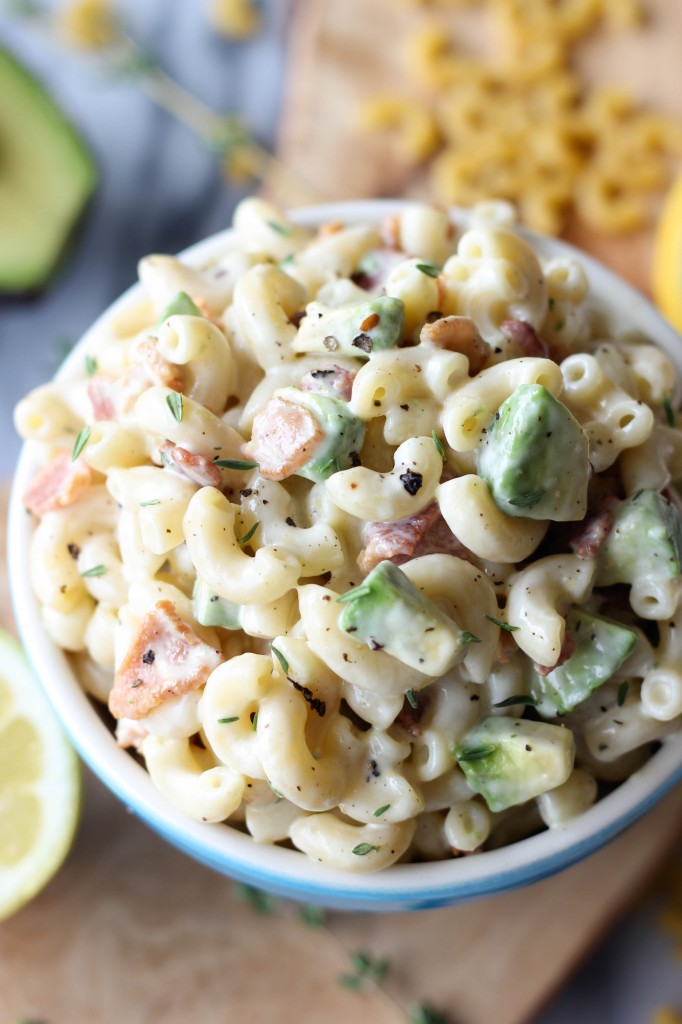 Last updated: 1 June 2019