Diets
BBQ CHICKEN SALAD
**The pictures below are only for references and may not reflect how it looks like in real life.

Ingredients:
1 tablespoon olive oil
2 boneless, skinless thin-sliced chicken breasts
6 cups chopped lettuce
1 tomato, diced
3/4 cup corn, drained
3/4 cup canned black beans, drained and rinsed
1/4 cup diced onion
1/2 cup shredded cheddar cheese
1/4 cup BBQ sauce

Directions:
1. Heat olive oil on a frying pan over medium high heat.
2. Season the chicken breasts with salt and pepper and add to the frying pan and cook. Flipping once, until cooked through, about 5 minutes per side.
3. Let cool before dicing into bite-size pieces.
4. Assemble the salad by placing lettuce in a large bowl; top with chicken, tomato, corn, beans, onion and cheeses.
5. Pour BBQ sauce on top of the salad and gently mix around.
6. Ready to serve!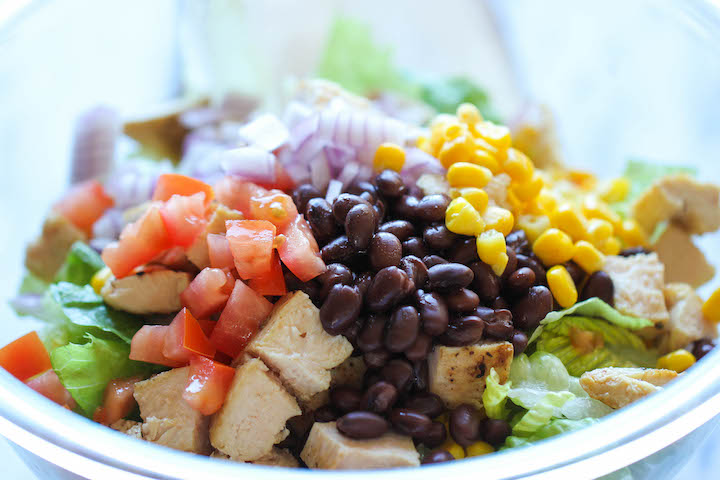 Last updated: 1 June 2019